Criss Angel Mindfreak - From $86
Be prepared to have your mind freaked by illusionist Criss Angel.
Criss Angel Mindfreak - From $86
Book by: December 31, 2022
Vegas Magic Shows
Grown-up in the southwestern France, Xavier Mortimer's The Dream Maker packs up his suitcase to travel the world while creating
Read more…
Late Night Magic is a late-night show, featuring top magicians from Las Vegas and around the world in an intimate,
Read more…
Murray the Magician is known for his pranks, comedy, illusions with audience participation. He brings his magic show to the
Read more…
Criss Angel Mindfreak. An Immersive Evolution of Magic.
Criss Angel returns to his original Las Vegas home with Criss Angel MINDFREAK, in the newly-renamed Criss Angel Theater at Planet Hollywood Resort and Casino. Debuting never-before-seen sequences – including 75 of Angel's iconic signature illusions – the state-of-the-art theatrical production features countless fully immersive special effects, transporting audience members into Angel's mystical world of MINDFREAK.
After more than a decade of dominating the world of magic as the biggest name on the planet, Criss Angel unveils an over-the-top visual spectacular unlike any other in existence – Criss Angel MINDFREAK at Planet Hollywood, in the newly-renamed Criss Angel Theater at Planet Hollywood Resort & Casino. The brand-new production incorporates cutting-edge technology and boasts more than 75 illusions with 20 never-before-seen effects that will give fans the ultimate immersive experience, showcasing the iconic Angel on a massive scale.
Additionally, The Criss Angel Theater welcomes guests to Las Vegas' first high-tech experiential lobby with cutting-edge interactive elements, and a fully reimagined stage outfitted with the most sophisticated technological production the world of entertainment has ever seen.  The visual feast includes more than 500 million pixels of video on over 90 surfaces, more lights than any show on the planet, custom-made fire & pyrotechnic effects, and advanced 3D holographic and immersive technology.
Hailed as the "#1 Magician on the Planet" by the Las Vegas Sun and dubbed "The Biggest Name in Las Vegas Magic" by Bloomberg Businessweek, Criss Angel is the only magician performing today honored with the highest award in the magical arts, the Lifetime Achievement award from the largest and most prestigious magic organization in the world, the nearly one hundred-year-old International Brotherhood of Magicians, given only five times in its history.  He will bring the ground-breaking new MINDFREAK to Las Vegas audiences and introduce more illusions and more technology than any other show, of any kind, in the world. This immersive evolution of MINDFREAK will combine pop culture with Angel's iconic illusions, gripping audiences with mind-blowing visuals, pyrotechnics, LED effects, interactive lobby installations, memorabilia and more, including cutting-edge technology never before used on a live stage.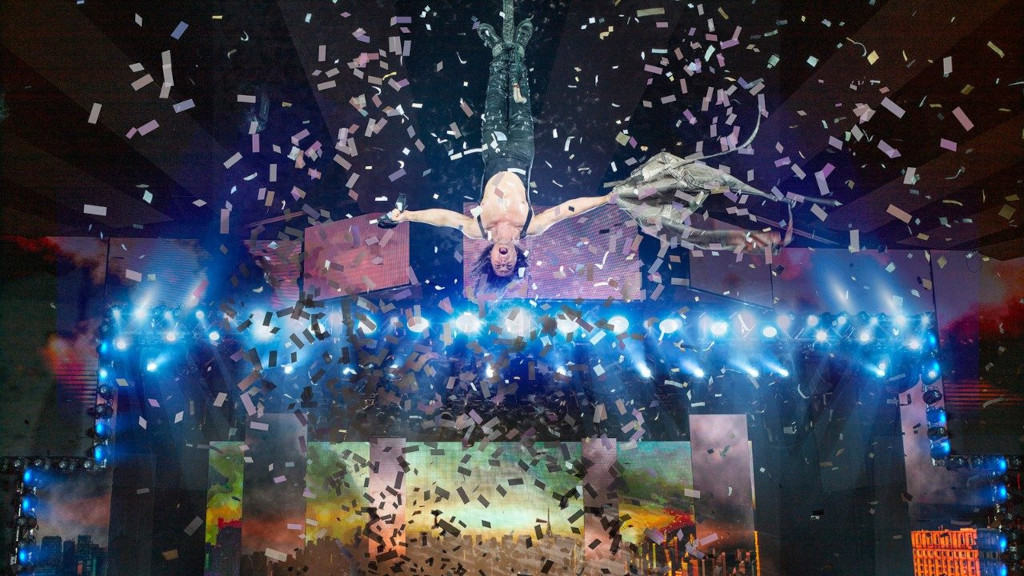 About Criss Angel
A dominant figure in the world of magic, Angel was lauded by Bloomberg Businessweek as "the biggest name in Las Vegas magic" and the Las Vegas Sun named him the "#1 Magician on the planet." He's wowed audiences on the Las Vegas Strip, on TV and on the web, and sold countless books, videos and retail products.
Angel has drawn more than 100 million viewers in each of his six seasons on A&E, in addition to cultivating a global audience of fans in more than 100 countries. Angel is also the most-watched magician on YouTube, with his "Walk on Water" clip generating 60 million views.
For more than a decade, Criss Angel has dominated the world of magic as the biggest name on the planet.  From his role as star, creator, executive producer and director of Criss Angel MINDFREAK on A&E, to countless critically acclaimed television specials, best-selling books, top-grossing retail products, sold-out touring shows and more, Criss is the most influential and imitated magician of the modern era.
Based on Angel's breakout hit TV series MINDFREAK, which smashed records and counted an audience of more than 100 million viewers in each of its six seasons on A&E, making it the most successful magic show in television history, MINDFREAK at Planet Hollywood will showcase 90-minutes of the most mind-blowing, original and inventive illusions performed to date.